Submitted by
Sara
on 10 December 2009 - 2:49pm
Model type:
10 units
Flowers & Plants
Modular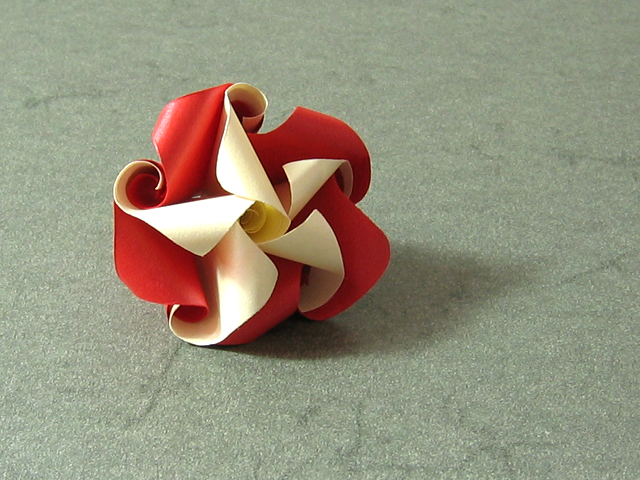 After learning how to fold the
twirl using 8 butterfly modules
, Krystyna also showed us a twirl with 10 modules. You had to make tighter twirls, which was a bit harder, but I like the result even more. The paper also had a slightly pearlescent effect, which does give the finished model a special touch.