Submitted by
Sara
on 12 June 2009 - 7:42pm
I came across this origami T-shirt today. It shows a book that is falling apart - the pages are flowing away, and folding themselves to some origami models. And because a picture can say more than thousand words: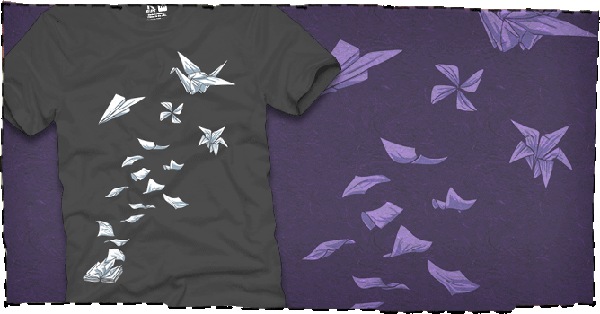 The T-shirt is on sale today at
https://www.riptapparel.com/
, so you can purchase it for a mere $10. They ship internationally, and feature a different T-shirt every day. So if you like it, today's the day to buy it.
Tang Yau Hoong designed the pattern, and he seems to be a friend of origami. He also made a design featuring a parrot on a paper clip.
Anyway, thought I'd share this little gem with you. Happy wearing!