Submitted by
Sara
on 19 April 2014 - 8:51pm
Model type:
Stars
30 units
Geometry
Modular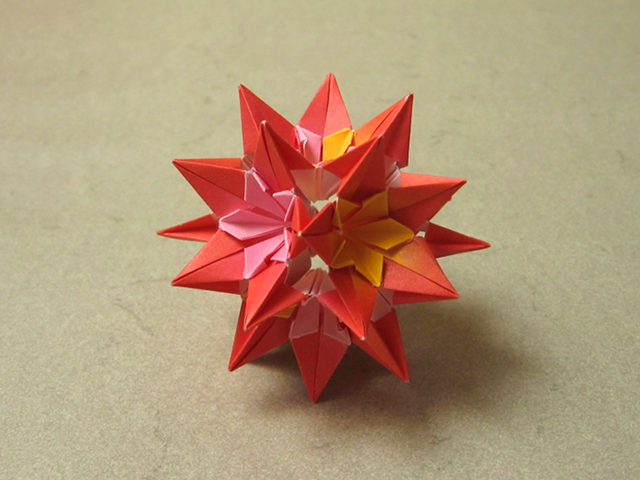 Paper: 30 sheets of kami, 5.8cm by 2.9cm (approx. 2 1/4in by 1 1/8 in)
Model: sphere with a diameter of 8cm (3 1/8in)

I've long loved Katja's fantastic website, so I was super excited to hear about her book. Here's my first fold from it! It took a while, but I absolutely love it.
Also: I went with a smaller paper size than recommended in the book. In hindsight, I should have used slightly larger paper, as Katja suggests. Probably some of the assembly wouldn't have been quite as fiddly. Ah, but it was my own wrongdoing not following the designer's good advice!