Submitted by
Sara
on 23 April 2020 - 10:11pm
Model type:
Hearts
Objects
Houses
#stayhome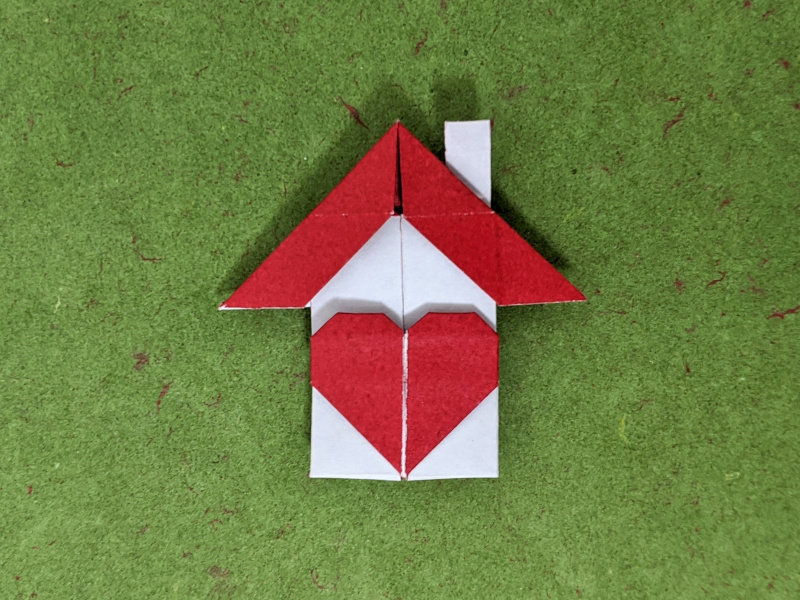 Paper: 24 cm by 6 cm rectangle, red/white kami
Model: 6 cm wide, 5.7 cm tall
I started with a slightly different paper ratio than Sergito used (26.5 cm by 6.5 cm). I also did not cut off the strip as shown, but folded it in. It made no difference except for adding a layer of paper at the top of the heart. This is not visible and does not hinder shaping the heart. I also improvised when shaping the chimney, partly because I had used a slightly different paper ratio, partly because the video was harder to follow in that section. Still, I believe I got a sufficiently similar result.