Submitted by
Sara
on 1 May 2020 - 9:02am
Model type:
Hearts
Objects
Houses
#stayhome
Bookmarks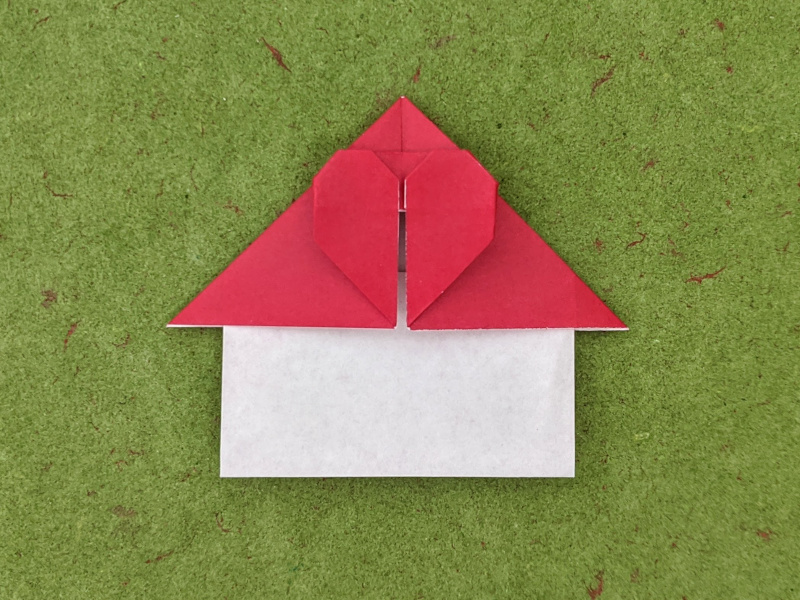 Paper: rectangle measuring 15 cm by 7.5 cm
Model: 7.5 cm wide, 6.1 cm high
You can also use the model as a bookmark. I shows a corner with a heart on one side of the page and a nice house on the other one. Love it!