Submitted by
Sara
on 3 April 2010 - 7:42am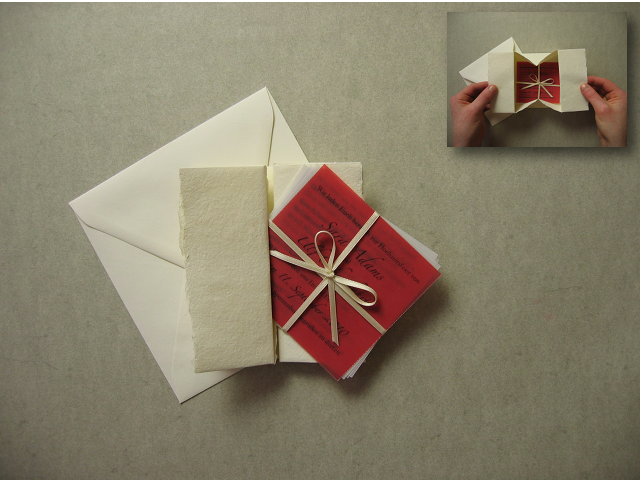 A friend of mine asked whether I could take a picture of my wedding invitations. Hope you like it!

Material:
Box: Hand-made paper with deckle edges, A4 (available at Boesner: Silberburg off-white)
Invitation: Ribbon and stiff, translucent paper (red and gray)
Envelope: Artoz off-white, 13.5cm x 13.5cm

Program used for design of invitations: Inkscape (free download)

Time needed: Don't ask.