Submitted by
Sara
on 18 January 2018 - 5:15pm
Review of the paper used: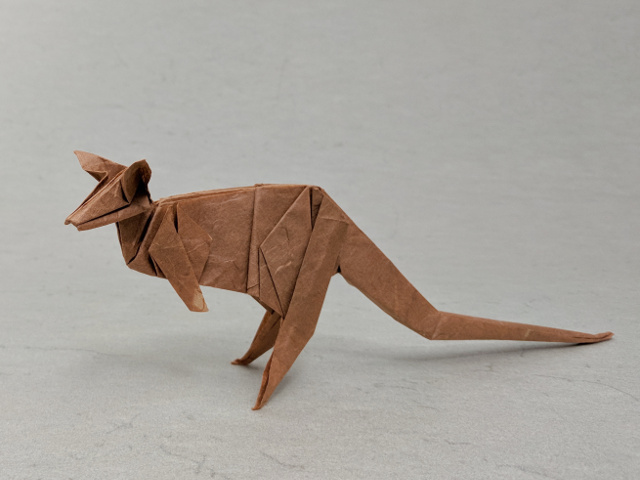 Paper: 40cm square of untreated Unryu from origami-shop
Model: 25cm long, 8cm high, 5cm deep
Today I recorded a new tutorial for this fantastic origami kangaroo, so I decided to also take a new (better?) picture of the model I folded in 2013. I think it held its shape pretty well in these past 4 years!