Submitted by
Sara
on 5 April 2020 - 5:26pm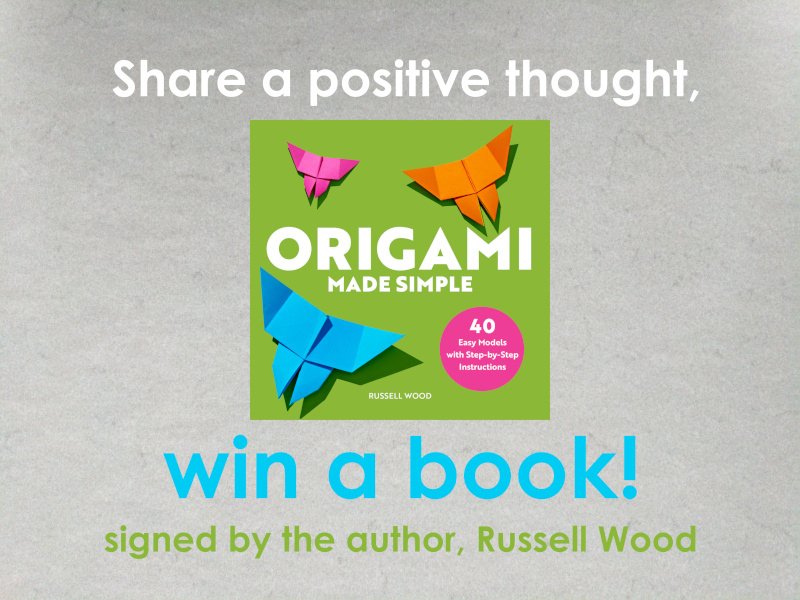 Win a copy of the book "Origami Made Simple" by Russell Wood signed by the author!
You can take part by submitting your response here before the end of April 11th 2020: https://forms.gle/ff...
As part of this giveaway, I'm asking you for something positive you've experienced during these challenging times. I'd like to share some uplifting thoughts from you after the giveaway finishes. It's so easy to concentrate on the negative, so with your help I'd like to balance that out at least a bit.