Submitted by
Sara
on 17 May 2009 - 3:33pm
Review of the paper used: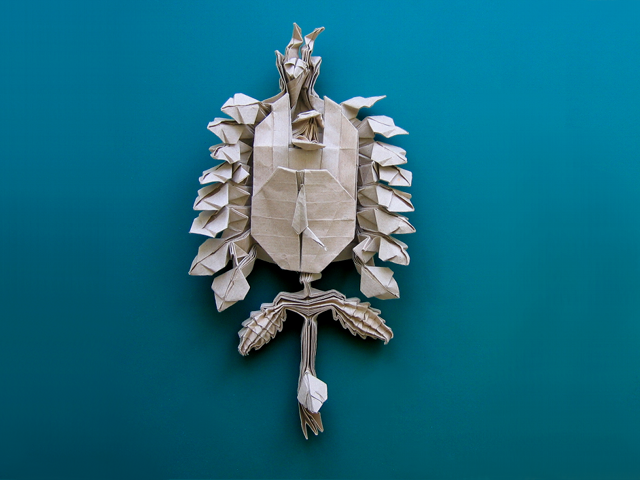 Last weekend I asked my boyfriend which model he thinks I should fold next. So he browsed through my books and declared he wanted a "Black Forest Cuckoo Clock" (designed by Robert Lang - see his fold). Yes, I screamed inside - I'd never attempted it because of the extraodinary aspect ratio of the initial sheet. That's 1 by 10, suggested size 16cm by 160 cm or 8 by 80 inches (as stated in the book).
So I started cutting paper - yeah, and cut off 1.5cm too much. I couldn't be bothered to cut the paper again, so I decided to change the design a bit (a slightly shorter pendulum) to balance out my mistake. And after about 5 1/2 hours of folding, this is the result. Ok for a first fold, I think, and probably worth another fold.
Initial paper size: 20cm x 198.5cm (approx. 8in x 80in)
Finished model: 30cm x 15cm x 5cm (approx. 12in x 6in x 2in)