Submitted by
Sara
on 8 March 2014 - 9:11pm
Review of the paper used: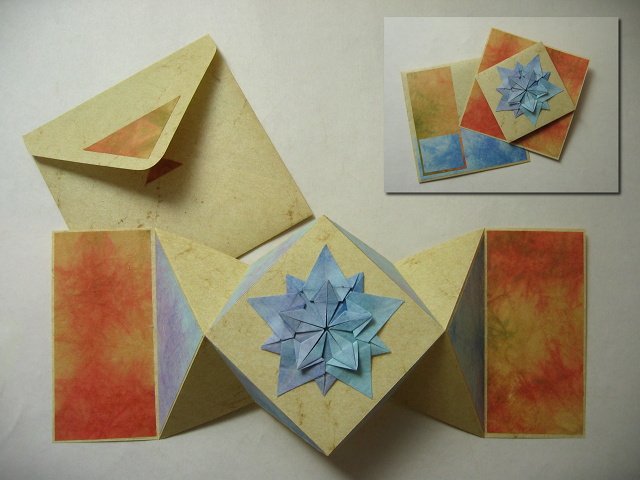 Paper for the star: pentagon from a 15cm square of blue/purple batik paper
Model: diameter of 7.5cm
Paper for the envelope and card: Elephant Hide, batik paper
Sometimes I get asked what I do with my folded models. While I don't do this nearly often enough, I do give some models away.
The Sakura Star when folded flat makes a really nice focal point of a greeting card. I also gave away two more three-dimensional Sakura Stars attached to an envelope, which I hand-delivered.
This time, I went a bit farther and decided to make a folded card, as well as a matching envelope. Now, who's this for? :)