Submitted by
Sara
on 1 August 2010 - 10:10am
Model type:
Wedding
Characters
Occasions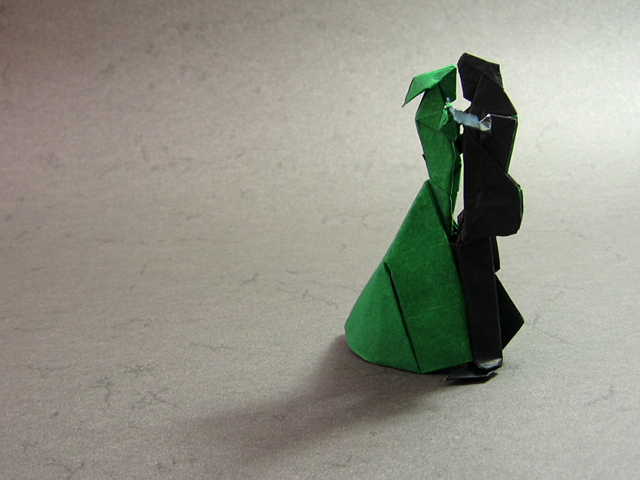 Paper: 19.7cm by 56.6cm, tissue foil
Model: 7.5cm by 5cm by 12cm
Mel, a friend of mine, is getting married on the same day as me. So unfortunately - and quite understandably - I won't be able to join her celebration. But at least a part of me - this folded model - will be there. Mel is wearing an emerald dress, hence I decided to fold her wedding cake topper with green and black tisse foil.