Submitted by
Sara
on 15 February 2012 - 9:15am
Review of the paper used: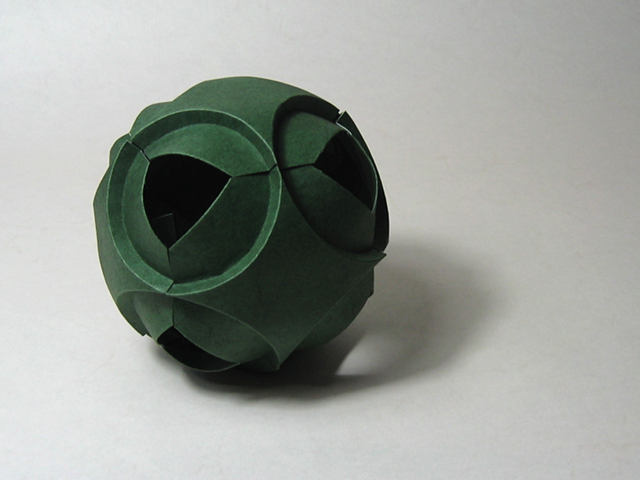 What do you do when you can't sleep early in the morning?
Exactly, discover that Hans-Werner Guth is working on a variation of his Jump model, and give it a try. Oh, and while we're at it, also test-fold with that elephant hide card stock I recently bought (old colors, found on ebay).
Paper: 12 sheets of 9.15cm squares (6 sheets of green 230gsm elephant hide, 6 sheets of black 110gsm elephant hide)
Model: Diameter of approx. 11cm