Submitted by
Sara
on 28 August 2010 - 10:09am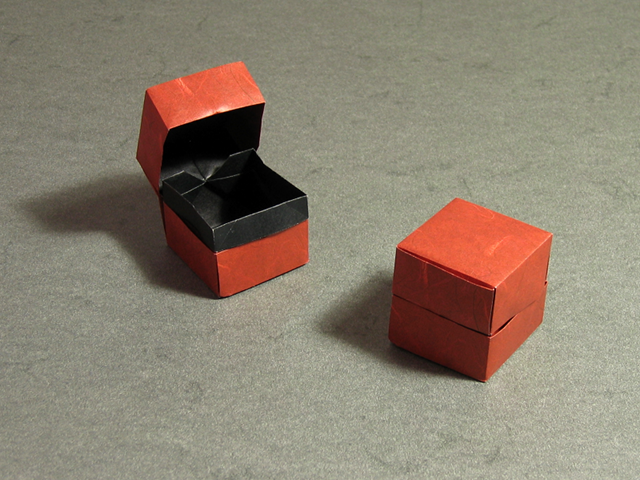 Paper: 21cm square of Swedish Kraft skin (70gsm)
Model: 4.2cm by 4.2cm by 4.2cm

Please don't ask me where to buy this paper. It was a gift from Deb, who sent me some of her supply of this beautiful paper. Unfortunately, the producers went out of business in 2002, so it was a great pleasure for me to get access to some of this paper. Thank you, Deb, for your generosity!

As to video instructions, I'm in the process of editing my recording now. The video should be up within the next week, if all goes well maybe even this weekend.