Submitted by
Sara
on 11 October 2012 - 9:52am
Review of the paper used: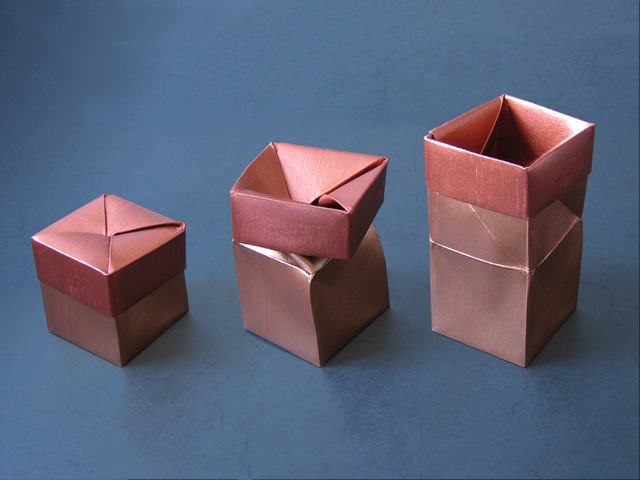 This is a wonderful twist box designed by Anine Cleve Christensen.
What makes it so special? By twisting the lid, the box opens, revealing that box and lid are folded from a single sheet. When folded from duo paper the lid also has a different color than the box. Pretty awesome!
Paper: 19cm by 15cm rectangle of Elephant Hide, 190gsm, painted copper/bronze with Acrylic paint
Model: 3.8cm wide, 3.8cm deep, 4.0cm high