Submitted by
Sara
on 23 April 2010 - 11:39pm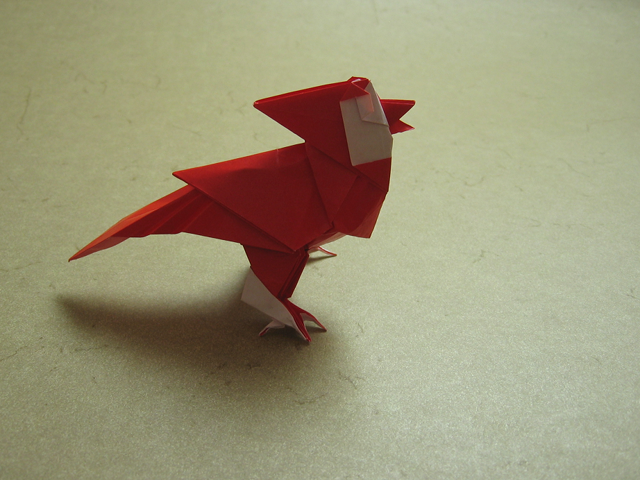 Paper: 24cm square of white/red kami
Model: 12cm long, 8.75cm high, 5cm deep
I simply fell in love with this model. I usually buy a book, because I really like the way one specific model looks. This is the one that made me really want "Origami Essence" (although it was a close run with many other models included in the book). I was a bit hesitant to fold it, because in the pictures I saw the cardinal looked so amazingly beautiful.
But I did fold it, and I fell in love with it all over again. The folding sequence is excellent, and you just have to love Román Díaz for designing a lock (yes, a lock!) for the closed belly of the bird.
It's a superb model, and I will definitely have to fold it again with nicer paper. But for a first fold with simple kami I'm already pretty happy with it.