Submitted by
Sara
on 12 June 2010 - 9:01pm
Review of the paper used: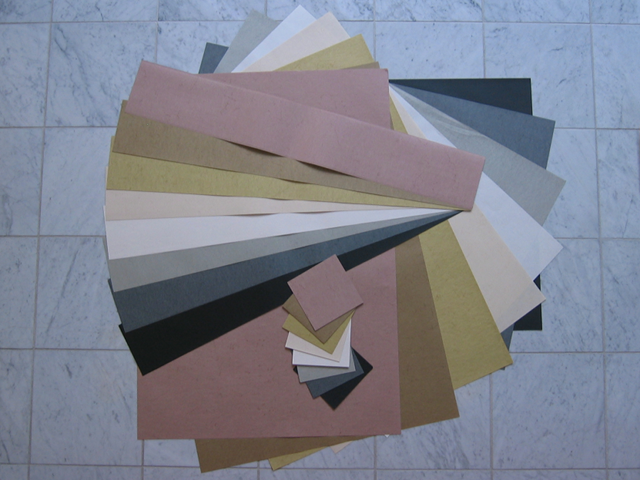 This is a bit of an odd picture to post, but I thought I might take the opportunity to show off some elephant hide (Elefantenhaut). I'm doing a friend a small favor and cutting some 15cm squares of elephant hide for her. I bought all the shades I have access to, and this is a work in progress shot. The sheets in the back show the starting size, the strips are those sheets cut lengthwise to strips of width 15cm. And the squares on the top are the first ones I cut from those strips.
I think it's a bit of a pity to cut this paper to such small paper sizes, but it's much easier to mail sheets of that size, and it's the size Deb said she preferred most.
Well, I'm back to cutting now!

Oh, and I know you want some online sources. I've always bought elephant hide in shops (offline), but it seems these online shops also carry elephant hide:

US-based stores:
http://paperjade.com...
http://kimscrane.com...

Germany-based stores:
http://www.serviette...
http://www.kautbulli...

I'm sure there are more (especially in Germany), but it should get you started.