Submitted by
Sara
on 10 February 2009 - 9:33pm
Model type:
Square Grid
Tessellations and Fractals
Review of the paper used: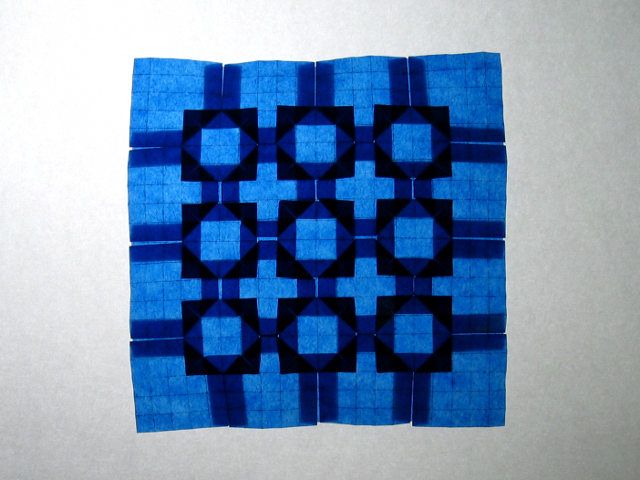 Guess what the newest addition to my small origami library is? Yes, indeed! Finally, there's a book on tessellations! I received the book yesterday, and have keenly explored it. And: it is fantastic. I'll look into making a video on some tessellation techniques in the future. Many thanks to Eric Gjerde for making such a fantastic book on an area that really needed a good book on it.
Paper: 19.5cm square of transparent paper
Model: 12.5cm x 12.5cm