Submitted by
Sara
on 10 February 2009 - 9:44pm
Model type:
Triangle Grid
Tessellations and Fractals
Review of the paper used: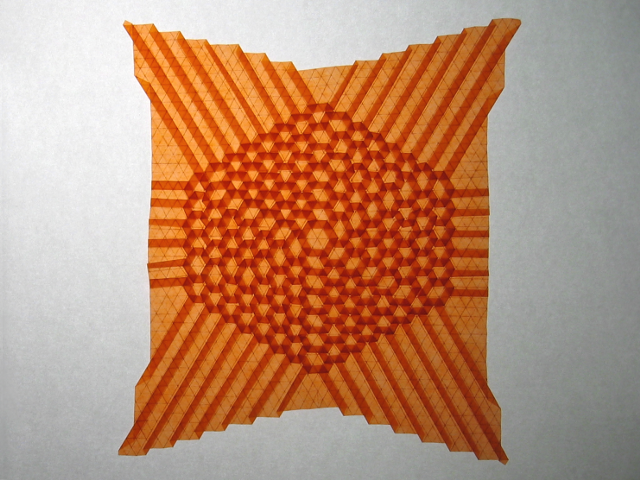 Yesterday night I first tried the model on a triangle grid with 16 pleat divisions to get a feel for how to do the model. I then moved to transparent paper, and had this stupid idea of doing a triangle grid 64 pleat divisions instead. Hours later... this is the result. This is what robs my sleep!
Paper: 19.5cm square of transparent paper
Model: 15.3cm x 13.7cm