Submitted by
Sara
on 6 February 2012 - 7:28am
Designer:
Lukyanov, Andrey (Лукьянов, Андрей)
Model type:
Mother's Day
Wedding
8 units
Valentine's Day
Modular
Occasions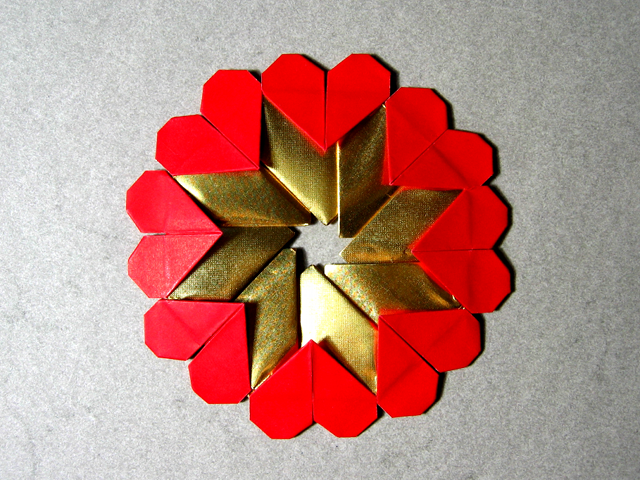 Paper: 8 sheets of paper-backed foil (red/gold), each 6cm by 12cm (approx 2.5in by 5in)
Model: diameter of approx. 9cm (approx 3.75in)

This modular was assembled from 8 "Corner of Love" modules. A nice model for Valentine's Day, for sure!