Submitted by
Sara
on 12 March 2017 - 6:46pm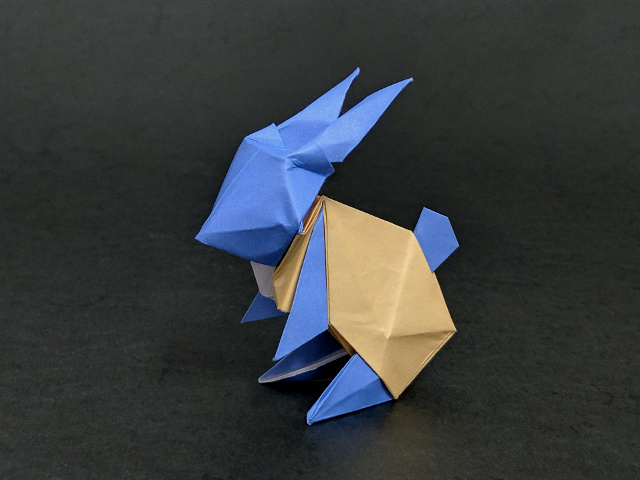 Paper: 20 cm square of printer paper, this template printed on it

A while after I uploaded the tutorial for this rabbit back in 2012, I noticed people commenting "to the moon" brought them here.
It turns out, this rabbit is featured in the indie game "To the Moon". So I decided to create a template that makes the rabbit look like the "multi-colored paper rabbit" that's part of the game. Maybe some of you will enjoy it.

The template includes three pages: first, a version that explains which section makes up which part of the rabbit, then the coloring template for printing, and finally just a line drawing, which you can use to color the sections yourself. The last one should be especially helpful if you only have a black and white printer.