Submitted by
Sara
on 20 April 2020 - 3:16am
Model type:
Hearts
Objects
Houses
#stayhome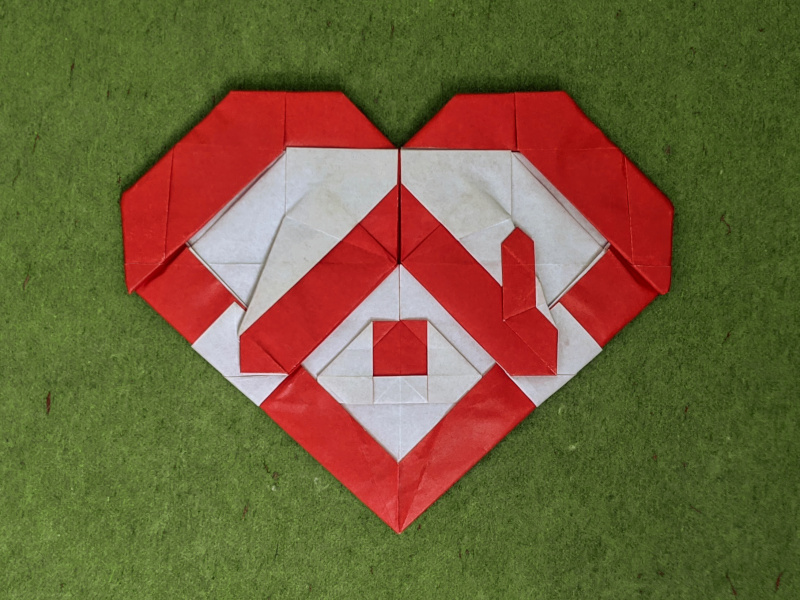 Paper: square with a side length of 35 cm, red/white kami
Model: 14.5 cm wide, 11.5 cm high

I decided to fold this model again, this time from kami. I also ironed the model to flatten it. I'm much happier with the result of my second fold.