Submitted by
Sara
on 10 November 2013 - 9:33pm
Model type:
Stars
Christmas
8 units
Geometry
Modular
Occasions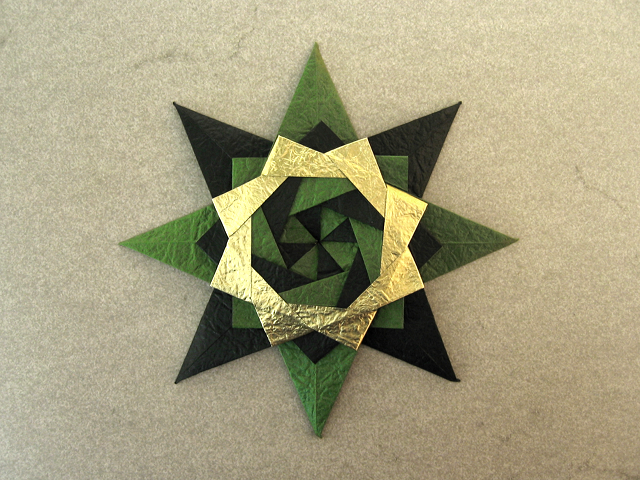 Paper: 8 sheets of foil-backed crumpled paper (buy e.g. at Kim's Crane, Viereck Verlag or Miyabi), 7.5cm side length
Model: diamater of 10.5cm

With some slight modifications when folding the modules, the Braided Star transforms into this more advanced version. Fantastic!