Submitted by
Sara
on 21 August 2013 - 9:49pm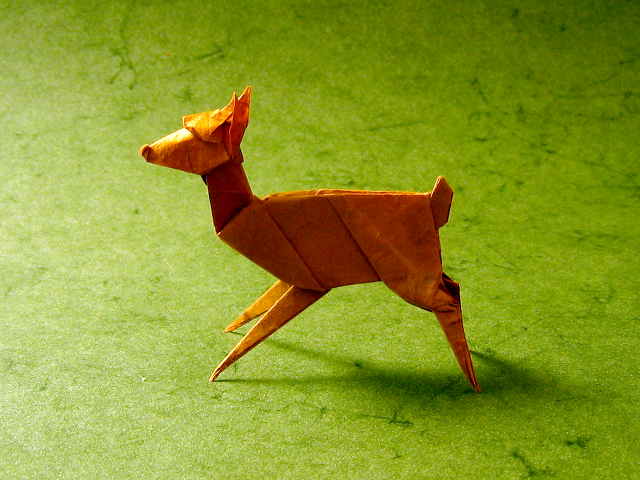 Paper: 20cm square of terracotta brown Lokta (30gsm) by angleseypapercompany.co.uk
Model: 9cm long, 8cm high, 3.5cm deep

Mandy from angleseypapercompany.co.uk sent me a sample of their lovely Lokta paper. When going through the pack, the terracotta brown sheet struck me as the perfect one for this fawn designed by Stephen Weiss. I'd been meaning to do a fold from nice paper to take a pic, so here it is.

The paper feels heavier than 30gsm - or perhaps just thicker than you'd expect paper to be of that weight. But then again, just about anything more than a breath feels more than 30gsm to me. ;)
Parts of this model have lots of layers, and the paper handles that really well. I'm liking it!