Submitted by
Sara
on 23 September 2009 - 11:59pm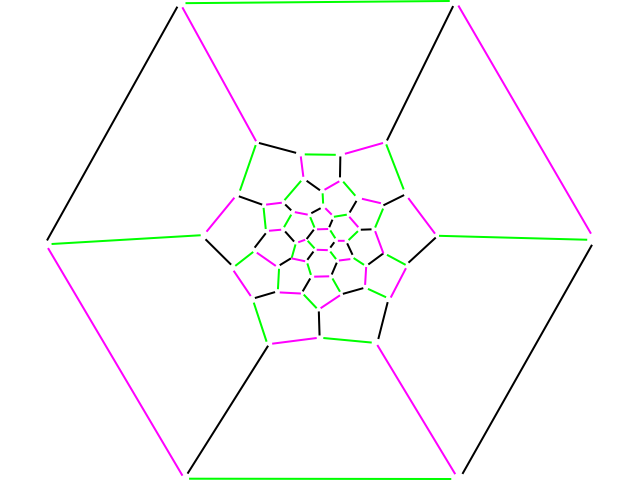 Today someone asked whether you could colour a truncated icosahedron with 3 colours only, such that no two adjacent edges had the same colour.
After some research I found that it was possible, and that one way of finding such a colouring is as follows:

1. Draw the corresponding graph.
2. Find a Hamiltonian circuit in that graph. [Got this from Tom Hull's submission to Origami 3]
3. Colour the Hamiltonian circuit with two colours, alternating between them as you go along the path.
4. Give the remaining edges the third colour.

This picture shows the result I got. It's by no means the only colouring that is possible, but the colours are relatively evenly distributed on it. That is, every pentagon and hexagon has at least one module of each of the 3 colours. This might be interesting to those of you out there that do lots of modular origami.