Submitted by
Sara
on 8 February 2014 - 3:52pm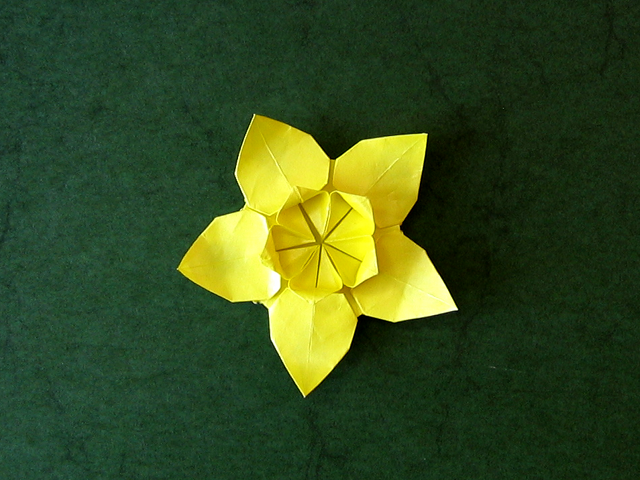 Paper: pentagon from a 15cm square of yellow pearlized paper
Model: diameter of 7cm, height of 1.75cm

Ali Bahmani contacted me a couple of days ago and yesterday sent me some of his diagrams. Amazing work!
I decided to fold his Sakura Star. I initially wanted to replicate one of his suggested variations, but while folding saw a daffodil in there. So I decided to tickle it out a little more by shaping the petals a bit more like those of a daffodil.