Submitted by
Sara
on 24 February 2014 - 6:13am
Model type:
Stars
Flowers & Plants
Geometry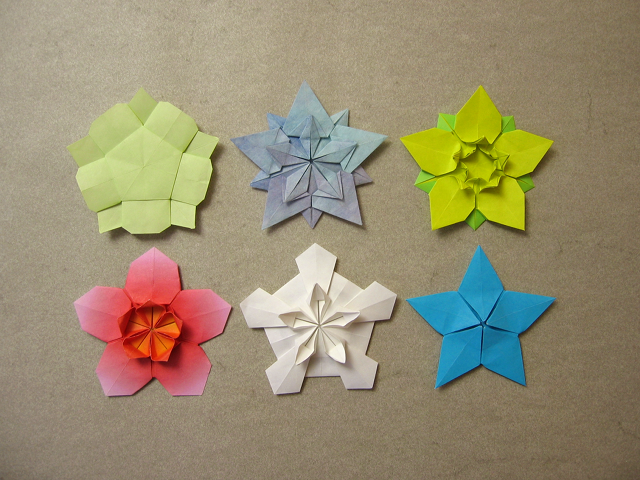 Paper: pentagons from 15cm (6in) squares
Models: diameter of about 7.5cm (3in)

Here are a couple of different shapings of the Sakura Star. I love how diverse it is.
The model in the top left corner shows the "reverse" of the model, all others the "front".