Submitted by
Sara
on 12 February 2014 - 12:28pm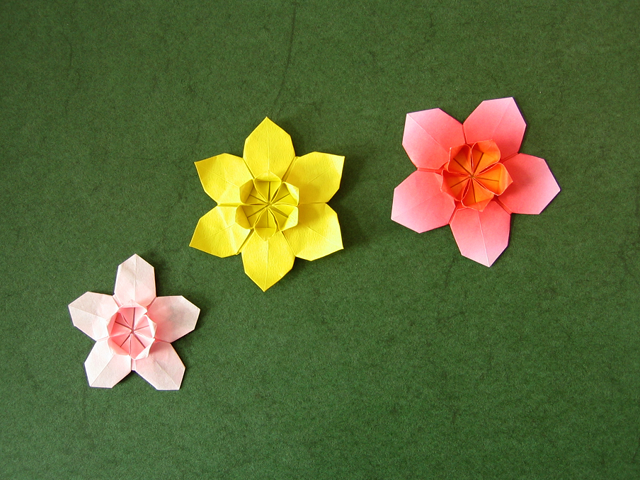 Paper:
light pink: Pacon squares (rainbow kraft), pentagon from a 12cm square
yellow: Tant, hexagon from a 15cm square
pink gradient: Kami, pentagon from a 15cm square

Models:
light pink: 6cm diameter, 1cm height
yellow: 7.6cm diameter, 1.4cm height
pink gradient: 7.25cm diameter, 1.1cm height

After folding the yellow Sakura Star, which reminded me of a daffodil, I decided I had to fold the model from a hexagon to get six petals. After all, daffodils have six petals, not five.
I also wanted to see how a color change would reflect a more "cherry blossom" feel of the model.