Submitted by
Sara
on 17 September 2009 - 10:36am
Review of the paper used: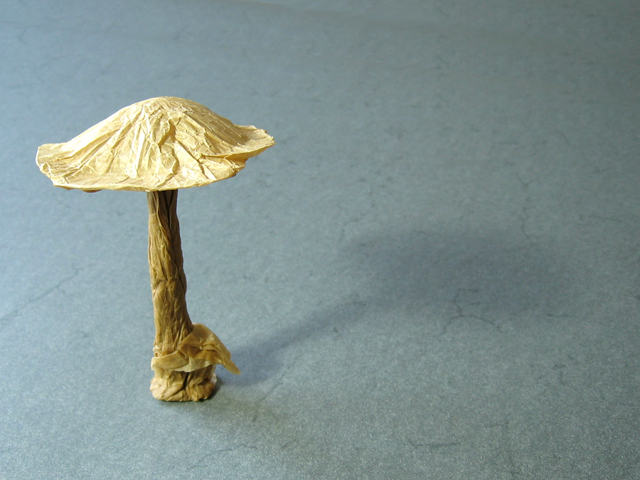 I stumbled upon this video by Vincent Floderer demonstrating how to fold his mushroom. While you might argue whether it's still origami or not, it is definitely an interesting technique.
I'll avoid the discussion by simply calling it "crumpling". Anyone know what crumple means in Japanese? Google translate suggest: 揉む (crumpling) or 揉む紙 (crumpling paper).
Paper: 48cm square of Kraft paper (28gsm) - leftover from a failed attempt of another model
Model: 14.5cm height, 10cm diameter
And that's the great thing about crumpling, I guess. Just use the paper you would have else thrown away - and it only takes 2 minutes to complete.