Submitted by
Sara
on 21 July 2009 - 11:32pm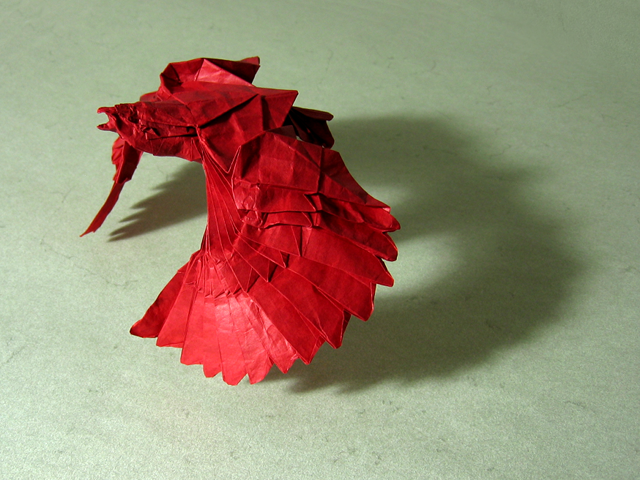 Paper: 48cm square of double tissue, glued together with MC
Finished model: wingspan 22cm, body length 12.5cm

I recently made double tissue for the first time, and this is the first model I folded from that paper. Rudolf (http://www.faltkunst.de) had also challenged me: who would fold this eagle first? One week later, and I'm done. Rudolf, what's your status on the eagle?

It's my first fold of the eagle, and it's not as tidy as I'd like, but I'm happy that I managed to complete it.