Submitted by
Sara
on 25 April 2014 - 11:55am
Model type:
Flowers & Plants
Tessellations and Fractals
Review of the paper used: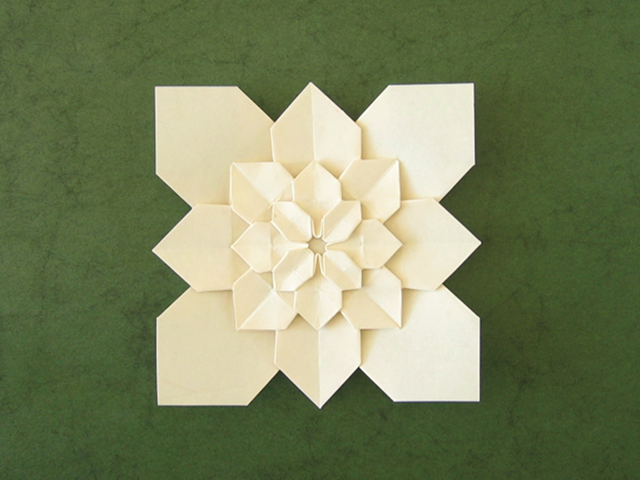 Paper: 20cm square of white Elephant Hide
Model: square with a side length of 10cm

This is one of the prizes from my giveaway celebrating 50.000 subscribers. It was also my first time folding this model from Elephant Hide. I think thinner paper suits the model a bit more nicely. On the other hand, with Elephant Hide there's no real risk of the tips ripping as you add levels.