Submitted by
Sara
on 10 February 2008 - 5:15pm
Review of the paper used: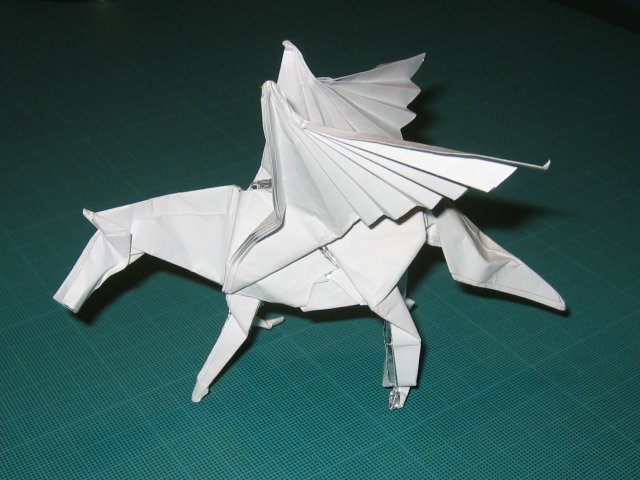 Paper: Some foil wrapping paper I found round Christmas 2006
Initial paper size: 34.8cm x 34.8cm
Model size: height 6cm, length 14cm, wingspan 14cm
Today someone asked me whether I could help him with a couple of steps for this model. I hadn't folded it before, but spontaneously decided to try it out. This is the result of my second attempt. You don't want to see the first one - I'd used a 26cm square of thick paper, and thick just doesn't work for this model.