Submitted by
Sara
on 27 April 2012 - 4:42pm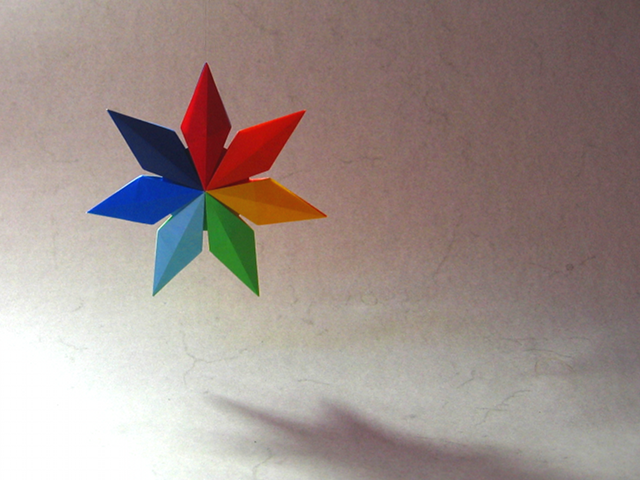 Paper: 7 sheets of 7.5cm (3in) kami
Model: 10.5cm (4in) diameter, 2cm (3/4in) depth

Coincidence or fate, shortly before Felix was born Carmen designed this star and named it "Stern Felix". When she heard that we'd called our son Felix, she dedicated this star to him. I feel very honored!
I also immediately knew this would be the first model I'd fold after Felix's birth. Today - exactly 4 weeks after Felix's birth - was that day.
I have a very special fondness for this model already. It's beautiful in itself, but I'll always think of my little Felix when I see this star. And that, as you will surely understand, raises the beauty to a totally different level for me.
Thank you, Carmen, for another fantastic star, and for giving me a warm, fuzzy feeling inside!