Submitted by
Sara
on 28 February 2010 - 9:59am
Model type:
Square Grid
Tessellations and Fractals
Review of the paper used: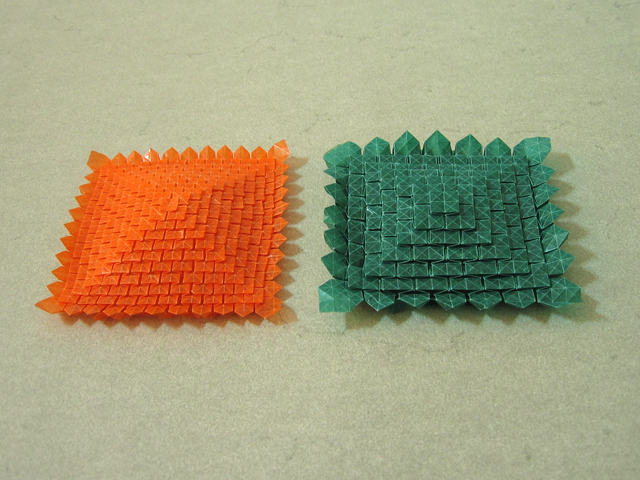 Folding this model is just about the best activity for killing time on the airplane! This picture shows it with 11 stages (left) and 7 stages (right), just to show you how they compare.
Trivia: The creases are about 3mm apart in the orange, 11-stage version. In the green, 7-stage version the creases are about 5mm apart.
Paper size: 19.5cm transparent paper (approx. 7.5in)
Model size: 8.5cm x 8.5cm x 1cm (approx. 3.3in x 3.3in x 0.4in)