Submitted by
Sara
on 19 April 2018 - 11:49am
Model type:
Boxes
Flowers & Plants
Tessellations and Fractals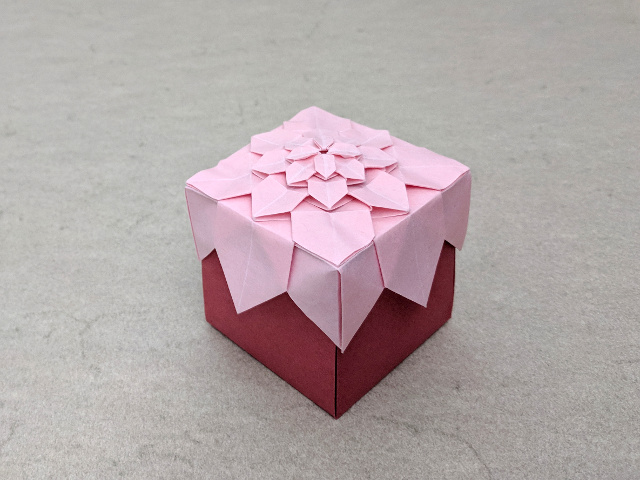 Paper: 22.9 cm square of Pacon paper
Model: cube with a side length of 5.5 cm

Thanks to Meenakshi Mukerji for encouraging me to fold this model and sharing her notes with me. A couple of other designers have independently come up with this simple extension of Shuzo Fujimoto's hydrangea, a clear sign that this beautiful flower is a perfect decoration for a lid. Pair it with a masu box, or any other box you like and you've got a gorgeous container for a gift.