Submitted by
Sara
on 9 November 2010 - 10:10pm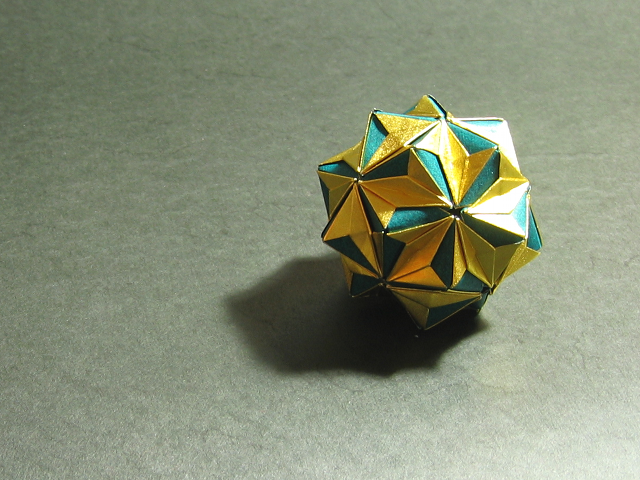 Paper: 60 sheets of 5.4cm by 2.7cm foil paper, green/gold
Model: diameter of 6.5cm

I mentioned how hard it was to assemble the the star kusudama. Well, this one has a really strong locking mechanism. :) I didn't even once play with the thought of using clips as an aid, let alone glue 2 or 3 units in.