Submitted by
Sara
on 2 February 2014 - 6:24am
Model type:
Action models
Spirals
Geometry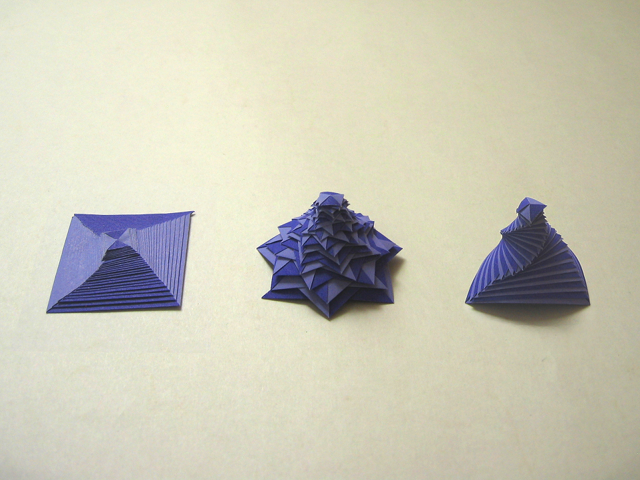 Paper: 140cm (55in) long strip of paper, 0.5cm (0.2in) wide on one side, 3cm (1.2in) on the other
Model: (almost) square with a side length of 4.2cm (1.65in)

Assia sent me a signed copy of her book, and along with it some extra long strips of paper. This morning I folded the first one into a curlicue - fantastic!
In her book, Assia presents two different methods to folding her curlicues. The first time round, I actually used method 2 (which she describes as the simpler one, but less precise), this time method 1 (which uses a twist fix). I'm loving the twist fix! It's such an ingenious procedure, and I'll practice some more to show it as clearly as possible in a video. Because once you do it, you'll simply be "Wow!" and appreciate her curlicues all over again. Are you sensing my excitement? Really feeling it!